Baird Capital invests in growing companies across the Industrial Solutions sector. Our global team collaborates across borders to deliver a comprehensive platform of deep sector expertise, investment experience, operational resources and a global relationship network to our portfolio companies.
Recent Insights
Opportunities in Global Industrial Automation
Baird Capital's Industrial Solutions team discusses the growing global industrial automation market and its compelling investment opportunities. >
Our Areas of Focus
We seek businesses in a range of Industrial Solutions markets, with a particular focus on the following subsectors:
Test & Measurement Systems
Areas of Focus
Electronic Measurement
Analytical Measurement
Industrial Automation
Safety & Environmental
Areas of Focus
Occupational Health & Safety
Community Health & Safety
Construction / Decommissioning
Environmental
Protective Controls
Water Infrastructure
Areas of Focus
Water & Wastewater Treatment
Desalination
Instrumentation & Controls
Pumps & Valves
Energy
Areas of Focus
Smart Grid
Interconnectivity
Tracking Equipment / Components
Process Controls
Our Strategy
Areas of Focus
Electrical Controls
Filtration & Separation
Cable Management
Heating & Cooling
Fluid & Flow Controls
Industrial Solutions Team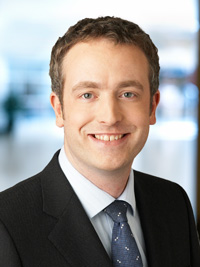 James Benfield
Partner
+44 207 667 8457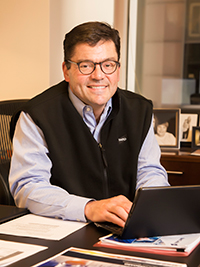 Andrew Brickman
Partner
312-609-4702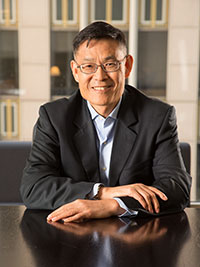 Huaming Gu
Partner
+86 216 182 0988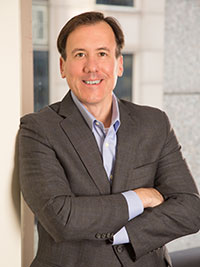 Rob Ospalik
Partner
312-609-4930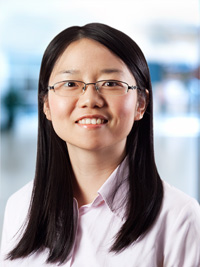 Bonnie Chen
Vice President
+86 216 182 0980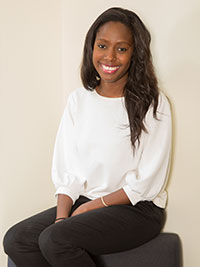 Nina Essandoh
Vice President
312-609-7037



Andrew Dyer
Investment Director
+44 207 667 8141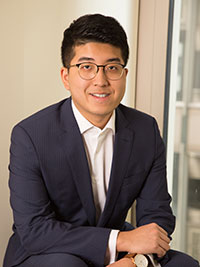 Jason Chen
Associate
312-609-4911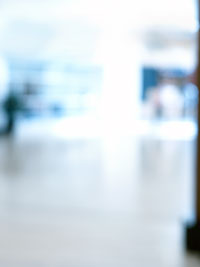 Aidan Elliott
Associate
+44 207 667 8142
Baird Capital is actively seeking investment opportunities in the Protective Controls segment.
There are a number of global trends that we believe are supportive of sustainable growth in this segment:
Advancements in Technology, and the increasing utilisation of electronics and computerization across all industries
Increasing Requirements – Equipment and machinery are being required to handle increasing levels of power input and are being used in a wide range of operating environments (some harsh and unpredictable)
High Risk of Failure – Where power reliability is not guaranteed, adequate controls are required to protech equipment from failure
Demand for Spciality Controls – The increased push towards safe, energy efficient and clean working environments is driving the need for specialty controls
We believe these drivers, along with a fragmented market, creates an opportunity for attractive investments in leading businesses within the following niches:
Electrical Controls
Filtration & Separation
Cable Management
Heating & Cooling
Fluid & Flow Controls
With our global capabilities and deep sector expertise, we believe that we are uniquely positioned to help growing UK companies capitalise on these industry trends and opportunities.
Test & Measurement
Baird Capital's interest in the Test & Measurement subsector is derived from several secular trends driving increased demand for business models that support data collection and analysis systems. Specifically, increased investment in automation continues to drive productivity gains across various end markets, disrupting traditional industrial structures and necessitating increased investment in capabilities from incumbent players. Likewise, companies increasingly view as critical the ability for machines to provide actionable intelligence. In practice, this means both collecting more process data and then interpreting the trends inherent in this data into predictive and prescriptive analytics.
The powerful insights gained from these capabilities allow for further productivity gains by blending the digitization and technological progress seen in consumer markets into industrial applications, and Test & Measurement Systems are the catalysts that enable such gains. According to IDC, by 2017, 60% of global manufacturers will use analytics to sense and analyze data from connected products and manufacturing and optimize increasingly complex portfolios of products. We anticipate continued opportunities in sensing, controls, measurement, and related systems and services as businesses continue to look for ways to provide value-added solutions to their customers.
Safety & Environmental
Baird Capital is focused on identifying businesses that are solving safety and environmental problems across various industrial end markets, presenting myriad use cases and applications for solutions addressing the safety concerns of people, equipment and infrastructure as well as the environment.
As a category, Industrial Safety represents a broad and often definitionally elusive market – as evidenced by the variety of markets, applications and products that either directly or indirectly solve safety and environmental problems. However, all estimates indicate a multibillion-dollar global market with customers demonstrating increasing awareness of the importance of workplace safety, both from a regulatory and employee engagement perspective. In fact, safety purchasing decisions are increasingly migrating from plant-level expenses into the context of more strategic conversations, as statistics suggest and increased understanding of link between employee engagement programs and operational outperformance. For example, an industry study found that businesses with engaged employees – a key result of an increased investment into workplace safety – drive 2x outperformance and higher per-capital profit through lower turnover and underutilization costs and increased levels of innovation and productivity. Demand for products and solutions that drive these outcomes promises to increase as more detailed intelligence emerges.
Likewise, as global markets continue to mature through infrastructure industrial investment, communities are increasingly demanding more thoughtful regulations regarding the impact of those investments on the environment. Solutions to these challenges that are both cost-effective and environmentally conscious will increasingly be valued by customers seeking to be responsible as well as compliant.
Baird's Industrial Solutions team values businesses that understand these trends and provide solutions that are integral to an end user's overall experience yet represent a small component of that total lifetime investment – a demand profile that more often than not results in favorable economics for that business.
Energy
Within the Energy subsector, Baird Capital focuses on opportunities for efficiency. Specifically, while we recognize that traditional energy sectors such as Oil & Gas will continue to play a central role in global energy strategy and policy, new technologies and approaches continue to broaden how businesses and people think about electricity transmission and distribution, power storage and consumption, and even mobility. These changes impact both the source of energy and the profile of energy demand – changes that are creating new opportunities for efficient solutions. We recognize certain segments of energy, such as Oil & Gas Exploration & Production, are best understood by those who specialize more exclusively in these industries. However, when considered more broadly, the energy subsector presents significant opportunity to invest in energy-efficient solutions for deploying assets more productively. The more efficient deployment of assets is also often the goal of Process Controls Products, Test & Measurement Systems and Safety & Environmental Solutions. As such, our interest in Energy represents an end market that both exhibits secular demand characteristics and sits at the intersection of many of Baird Capital's other preferred products and applications.
Water Infrastructure
Baird Capital recognizes the secular trends in Water Infrastructure, specifically the challenges associated with the increasing scarcity of clean water. According to UNESCO, by 2030 the world will face a 40% global water deficit requiring significant changes in strategy. Efforts to address these challenges are leading to a greater focus on the increased investment in and improved management of water and wastewater treatment systems. As a result, technologies and solutions are emerging that utilize the capabilities of digitization, connectivity and analytics to allow municipalities, industrial operators and consumers the ability to be smarter with how they manage water supply and usage. Regulatory changes mandating compliance with increasingly strict water regulations are creating dislocation in the infrastructure of traditionally more mature segments. Baird Capital is well-positioned to capitalize on the resulting opportunity given our firmwide coverage and dedication to the Water sector. Water Infrastructure represents a subsector with attractive product characteristics and favorable secular and market growth trends.